Videonor
123 South Street
Boston, MA 02111
Sales issues present a host of challenges for startups. How to get beyond your first 10 customers? Who to hire? How to manage a CRM? Join us as we try to address these and other sales challenges facing startups that sell to other businesses.
Our panel of experts includes:
 WeBOS discount code for $5 Off: WEBOSSales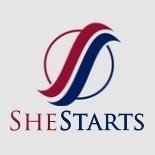 This event is being held is partnership with SheStarts
SheStarts supports the growing pipeline of women founders in Boston. Through networking, coaching and events, we connect women entrepreneurs with the people and resources they need to realize their vision.